El av Sol Nordic AB is one of Sweden's leading players in solar energy and they offer complete solutions for property owners, the agricultural sector, sporting arenas, golf courses and much more. Their next goal was digital success – and this was to be achieved through thorough SEO work and a customized Google Ads solution.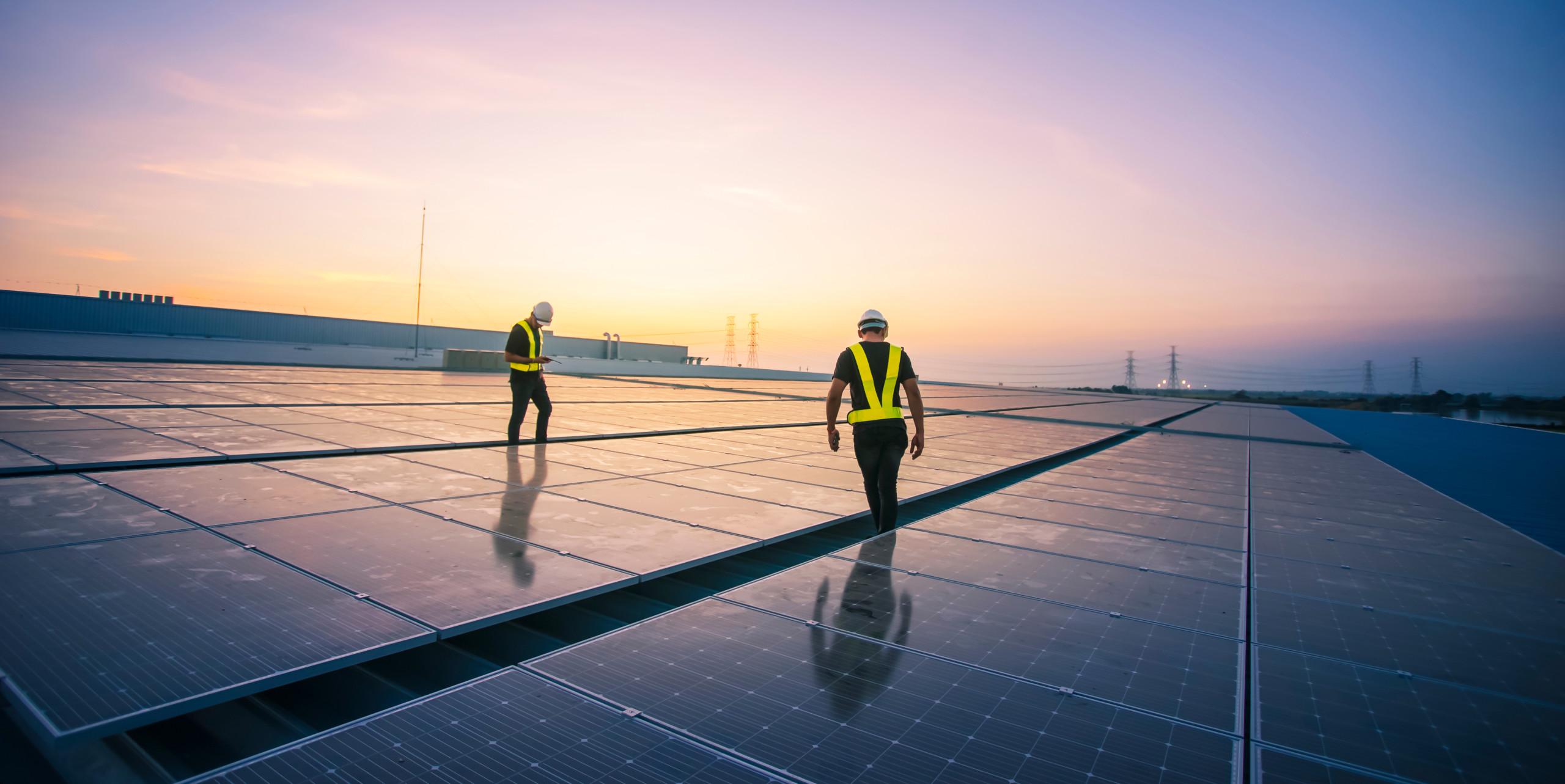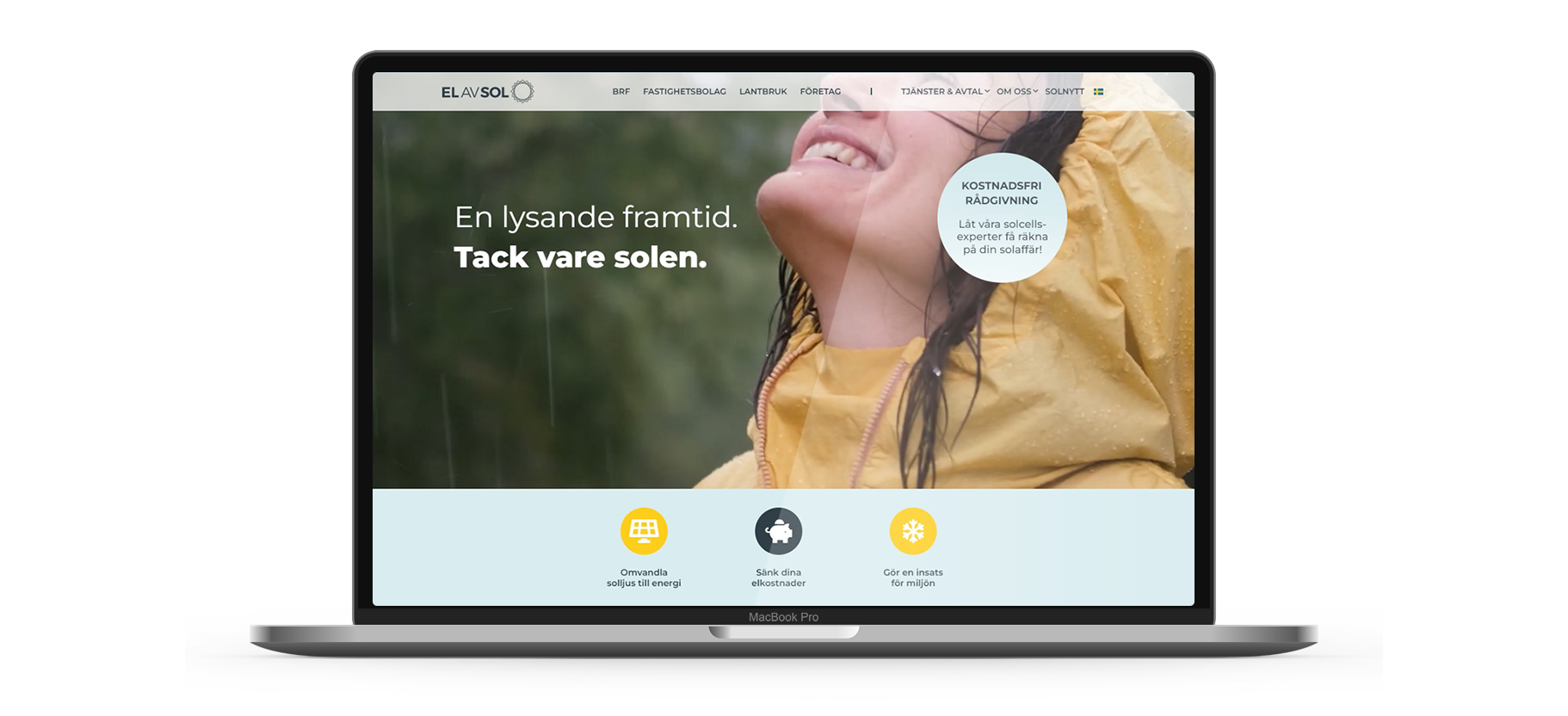 Success on the digital market
The business foundation of El av Sol Nordic AB is based on helping large and small customers with planning, design, installation, operation and service of photovoltaic systems to optimize investments in green solar energy.
Their marketing strategy as such needed to make them visible exactly where their customers were. With SEO based on focused keywords and targeted Google Ads, their digital marketing was to be taken to the next step.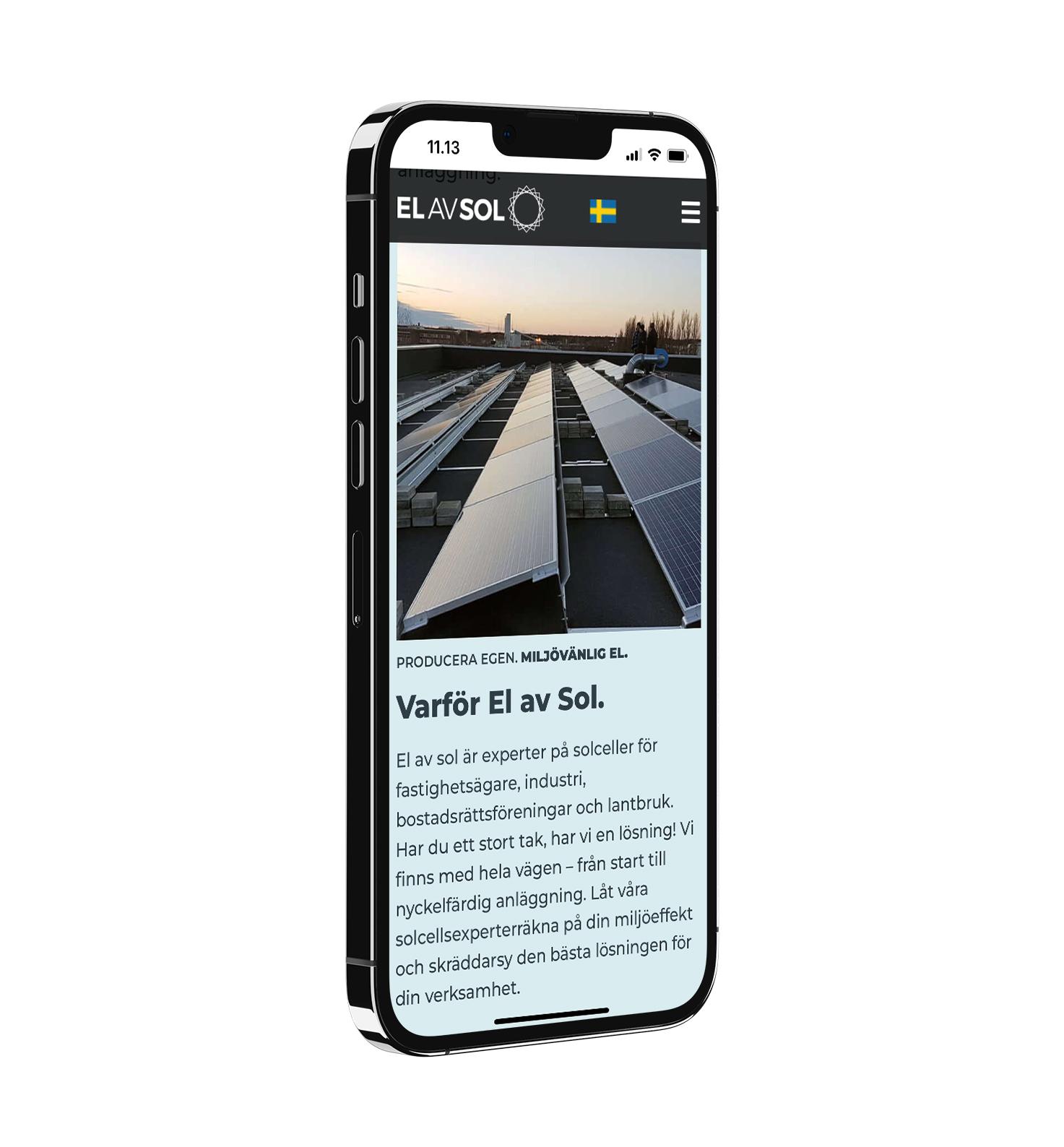 Search engine optimization
Over a two-month period, focused keywords took their website from an average position on Google of 53.5 to today's 6.3. This was done through a thorough work on-page with the right and relevant information in the right place – as well as active off-page campaigns. This type of digital marketing helps El av Sol reach a new customer base by claiming a large share of the digital market.
Google Ads
With El av Sol we worked with the special package, our customized solution for Google Ads, with the goal of effeciently reaching their target audience. It is developed for large customers who want help to maximize returns within their service area.