Demand. Multiplied. is more than a phrase.
It is a goal that we set with you. A goal of driving
demand by multiplying the impact of your business
through a hybrid of marketing solutions.
All from one provider.  
Our services
Insight & Strategy
Time to adjust or to transform? Based on rigorous data analysis of competitors, consumers and the market, we can co-create new goals and ways to get there. The answer may be a new online service strategy or an unforeseen business model.
Platforms & Automation
We pride ourselves in designing online environments that tend not to leave orphaned shopping carts behind. We open the door from the physical world to the virtual one, giving you the keys for new domains.
Channels & AI
We maximize attention, traffic and revenue in the right channels via means of media planning and optimization. The world is full of old wisdom, but we prefer the authentic and verified kind. When machines learn together with people, we can explore undiscovered market areas as well as ideas.
Content & Branding
We provide the means for your products and services to be favoured today and tomorrow. Our solutions range from graphic design and social media content to differentiating brand strategies that concretize how to be relevant, resonate and drive results consistently.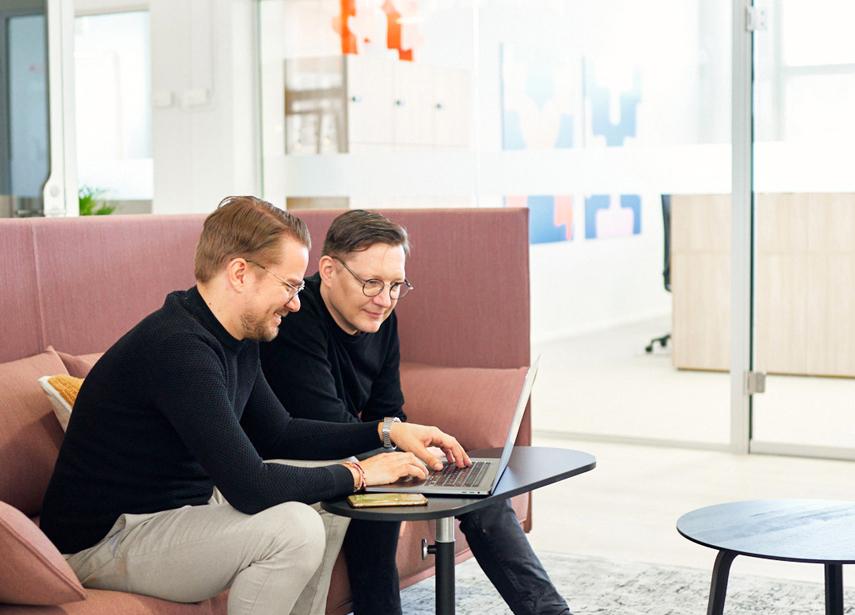 Our goal is to reach yours
Which is why we begin by setting ambitious goals based on the unique potential of your business. We make in-depth market analyses and combine them with data and digital know-how to generate a tailored strategy of marketing initiatives for your business.
A multiplying effect on demand sure may sound like an exaggeration – but it has yet to be an exception.
Marketing is about understanding your customers
The key to digital performance is insight and data. Combined with creative execution to separate your business from the rest. We have gathered everything you need in one place – with coordinated digital muscles and creative minds.
This is how we have driven demand for more than 8,000 businesses across Northern Europe. This is how we will drive demand for you. With you.