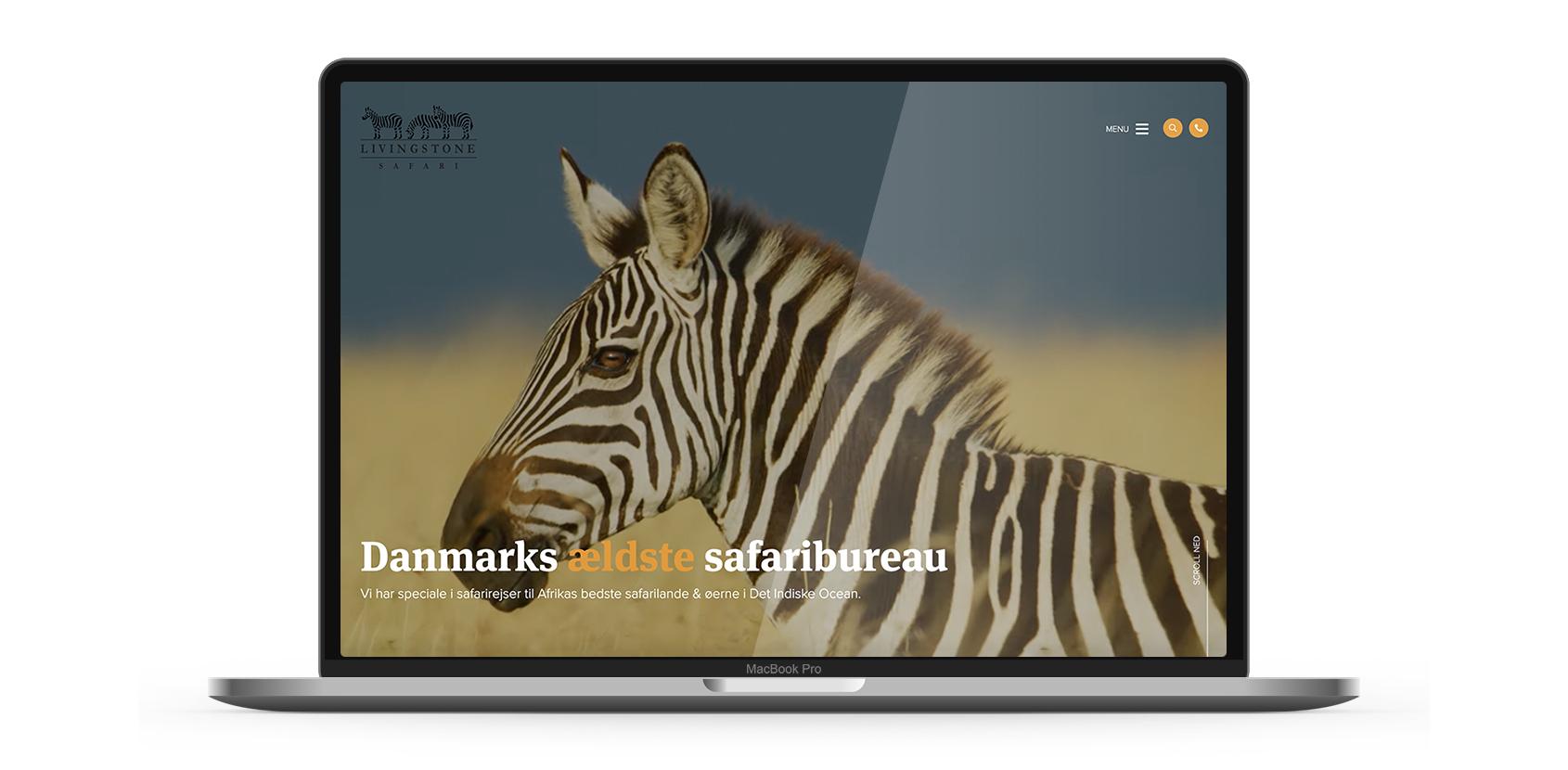 360 degree marketing
How do you make marketing that does a safari trip justice? This is the question that was at the center when Generaxion started working with Livingstone Safari.

At the forefront was their in-depth knowledge of the African continent and many years of experience in planning unique safari trips. Therefore, for Denmark's oldest safari agency, it was about being able to spread that message through digital marketing initiatives.

In addition to a sharp website that could stylishly present Livingstone Safari's services and values, tailored Google Ads were as such quick to follow, followed by Facebook Ads and thorough SEO work. The goal was, in short, 360-degree marketing: synergy between multi-level marketing.
To visualize the unique experience
Even with both ads and SEO, Livingstone Safari knew that their marketing potential was even greater.

Their safari trips were to be presented in a format that could show the eventful part of their services. The journey itself. Therefore, the next step was to make a complete brand film.

The brand film was supposed to show the sides of the safari journey that an ad could not. The moods, the colors and the exotic feeling of getting really close to the African nature. Because as Karen Blixen and Livingstone Safari themselves say: safari is like having champagne in your blood.
African panoramas and close-ups of majestic animals are undoubtedly beautiful motifs for a brand film – it's just about getting those video clips. Livingstone Safari luckily had a solution ready at hand as they already had a library of sharp footage from their many safari trips.
Through a combination of existing material and tailor-made editing work, we therefore created a brand film for Livingstone Safari that captured the essence of their safari journey: the atmosphere. With clips that elegantly jump from super-total shots of turquoise lagoons, to up-and-close views of elephants, cheetahs and hippos.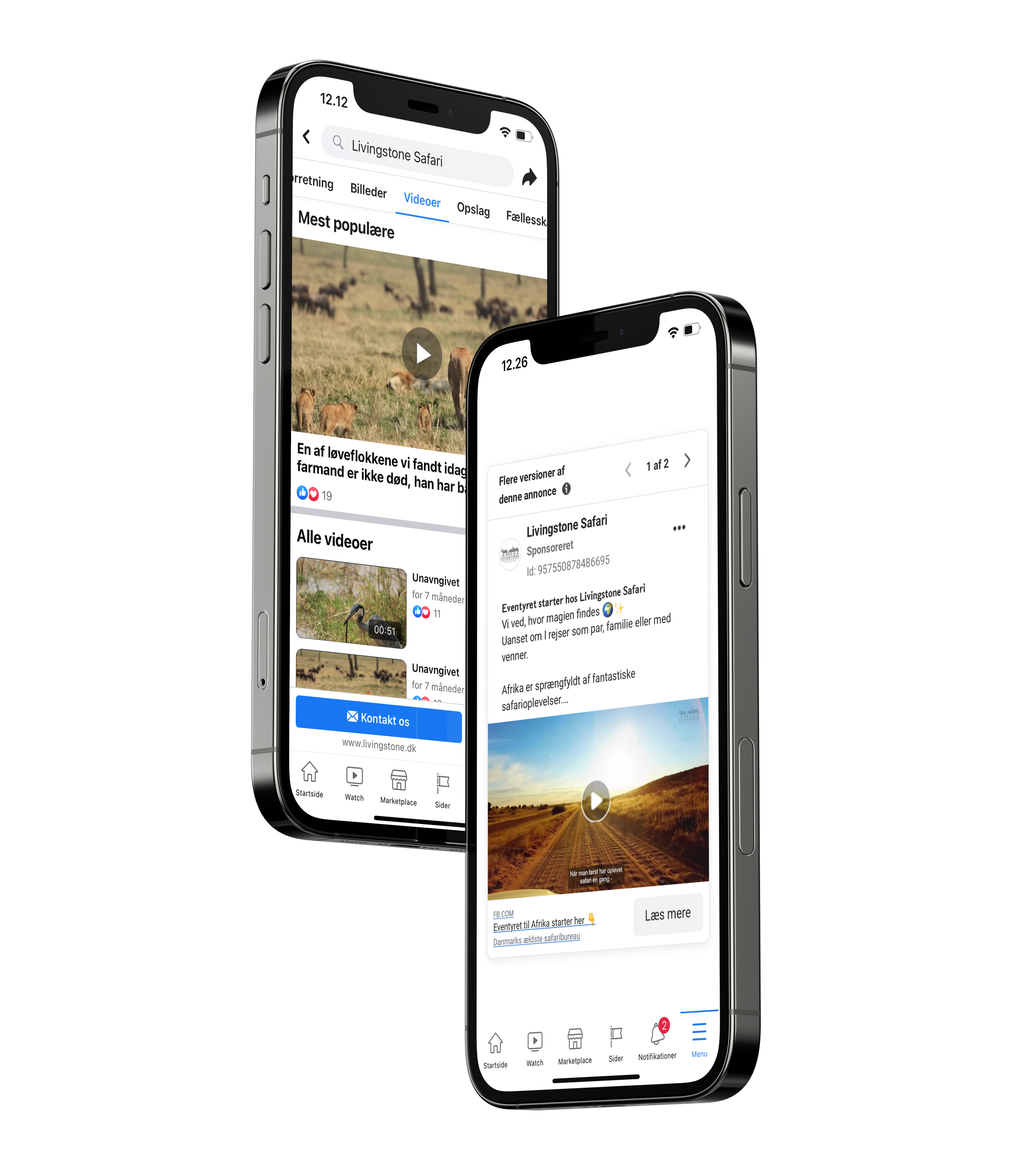 Marketing based on values and ambitions
With ads, SEO and now a brand film, Livingstone Safari stood firmly in their marketing. With initiatives that were all based on the company's potential as well as their own wishes and ambitions.

The collaboration with Livingstone Safari testifies that effective marketing does not exist as a recipe. It is created through an understanding of the individual company, their wishes and needs, and the values behind their work. It is the dialogue that lays the foundation for the strategy.
We had and still have a very clear idea of where we want to go with our marketing. Niclas Jeppesen, our advisor, and Kristian Førland-Larsen have from the beginning showed a thorough understanding of us as a company and the visions we had in relation to both messages and target groups. It has helped in creating a strategy that is completely in line with our services and values.

Carsten Mejlgaard, CEO (Livingstone Safari)
Should we create your digital strategy?
Successful marketing is no longer just about being present online. If you want to stand out from the crowd, it's about creating a thought-out interplay between all your marketing initiatives.

We call this digital strategy. And we really want to help your company with that.