Tekniska is a restaurant and event center located in the center of Helsinki, offering event and meeting facilities. We designed a visual identity for Tekniska that supported the diversification of the customer base. The visual identity was introduced to the online service and the restaurant's advertising.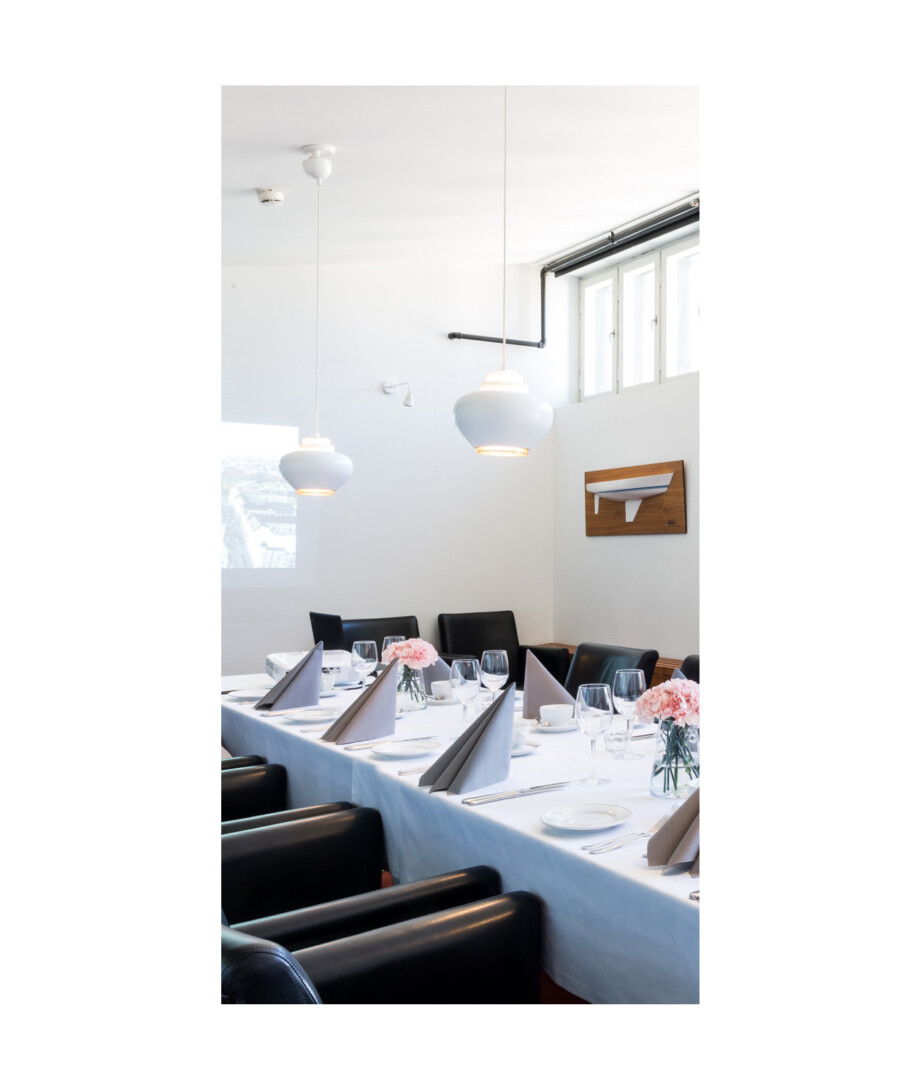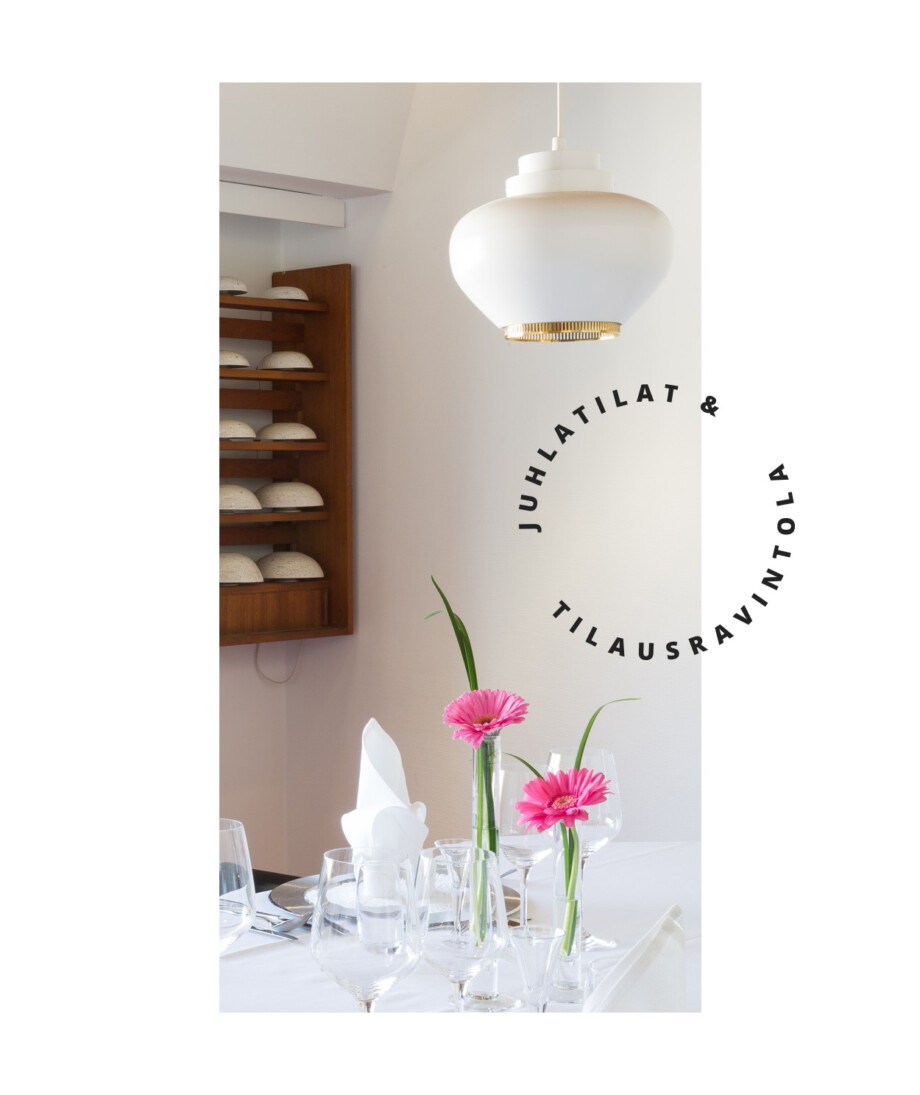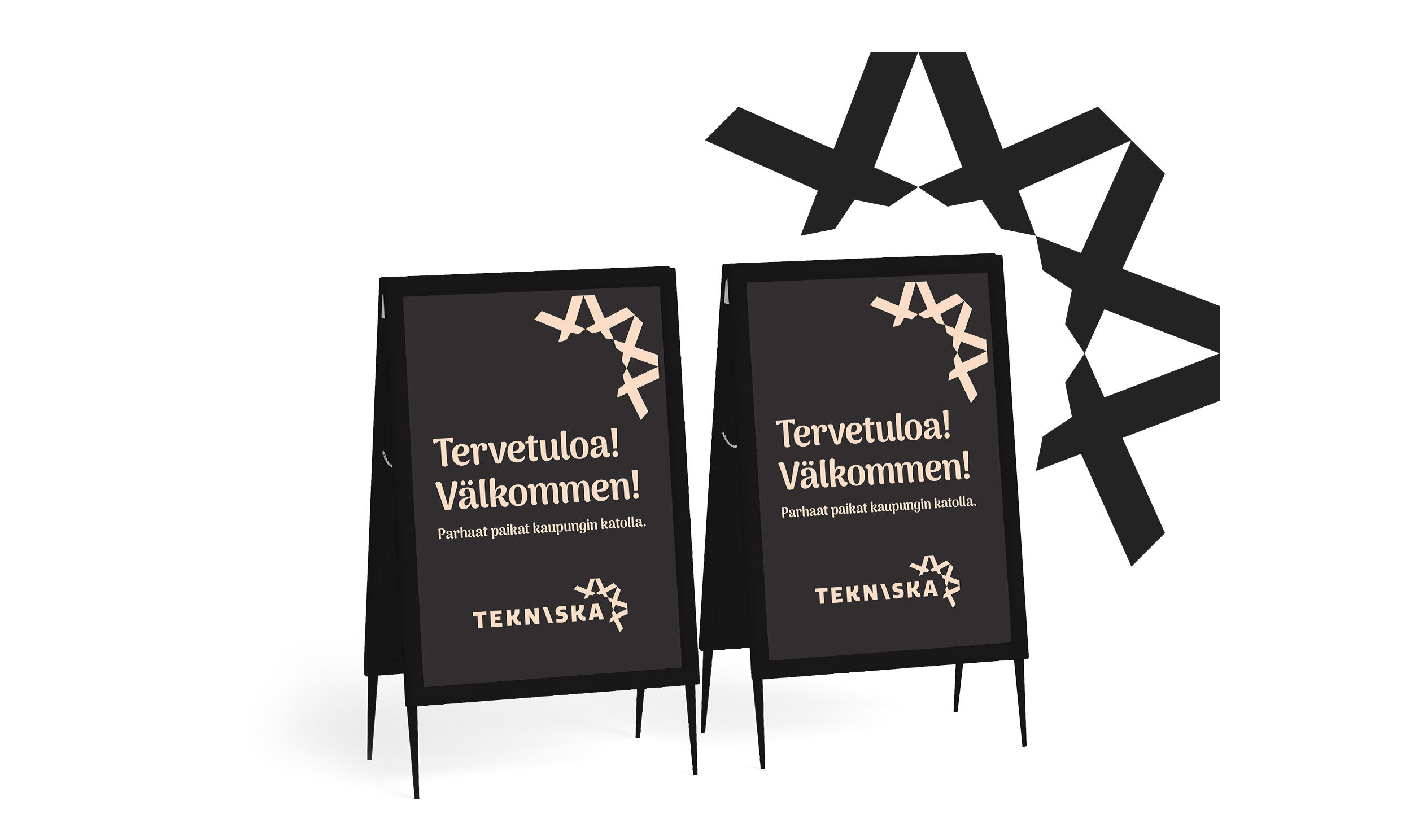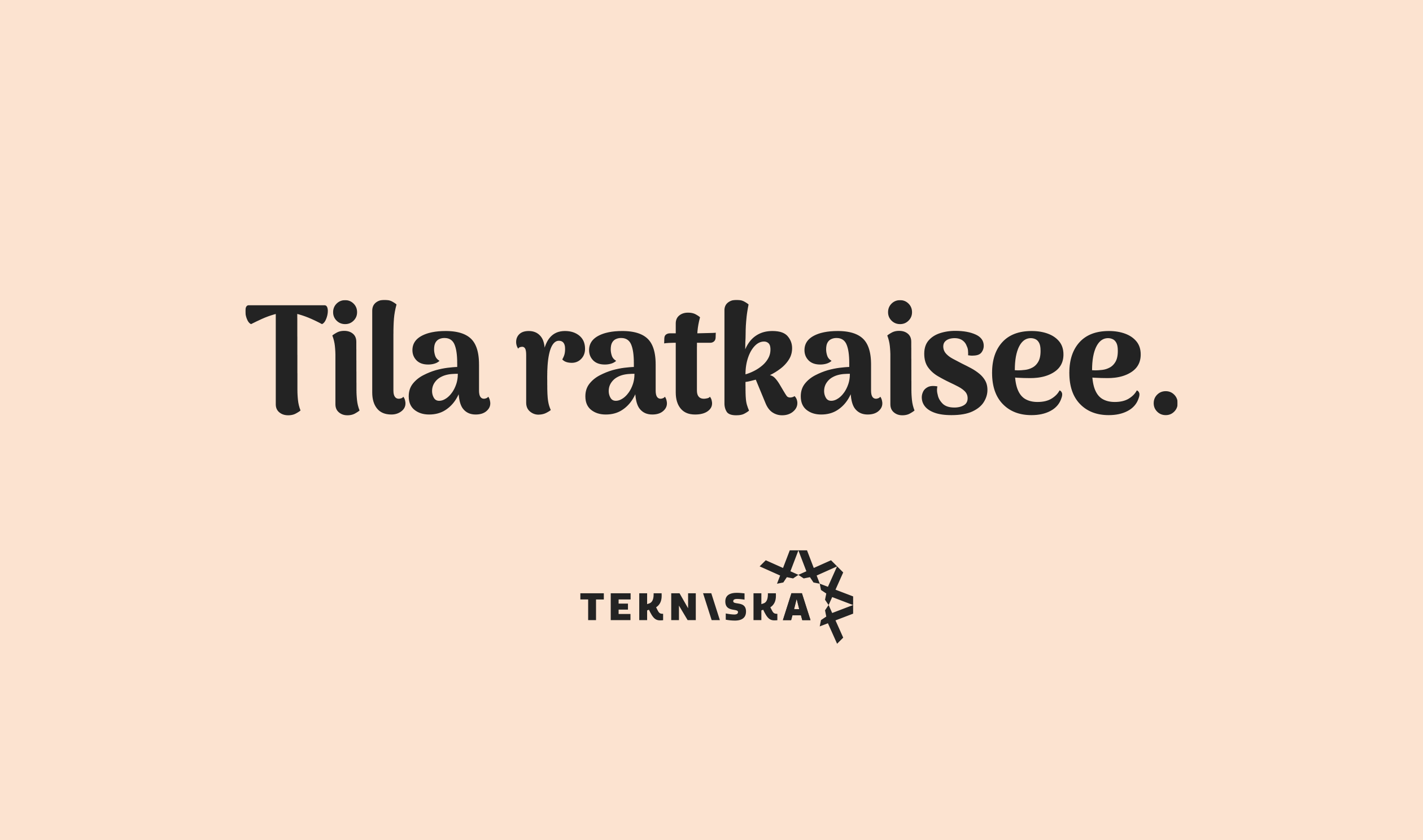 Interior and visuals go hand in hand
Tekniskas event and meeting rooms' clean lines and experimental shapes get their inspiration from the 60s. The dominant colors are white, black and wood. This simple color combination, supported by the peachy Serenade and the greyish Nero, inspired the design of Tekniskas visual appearance.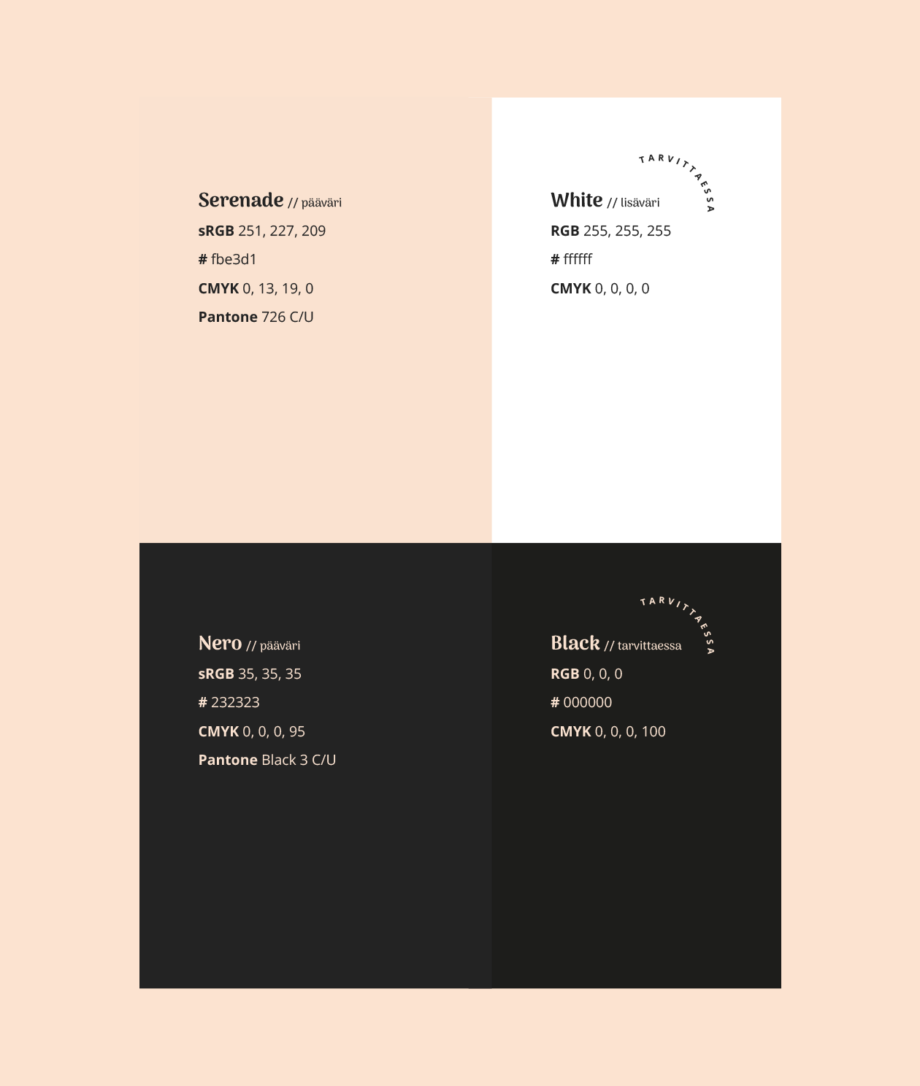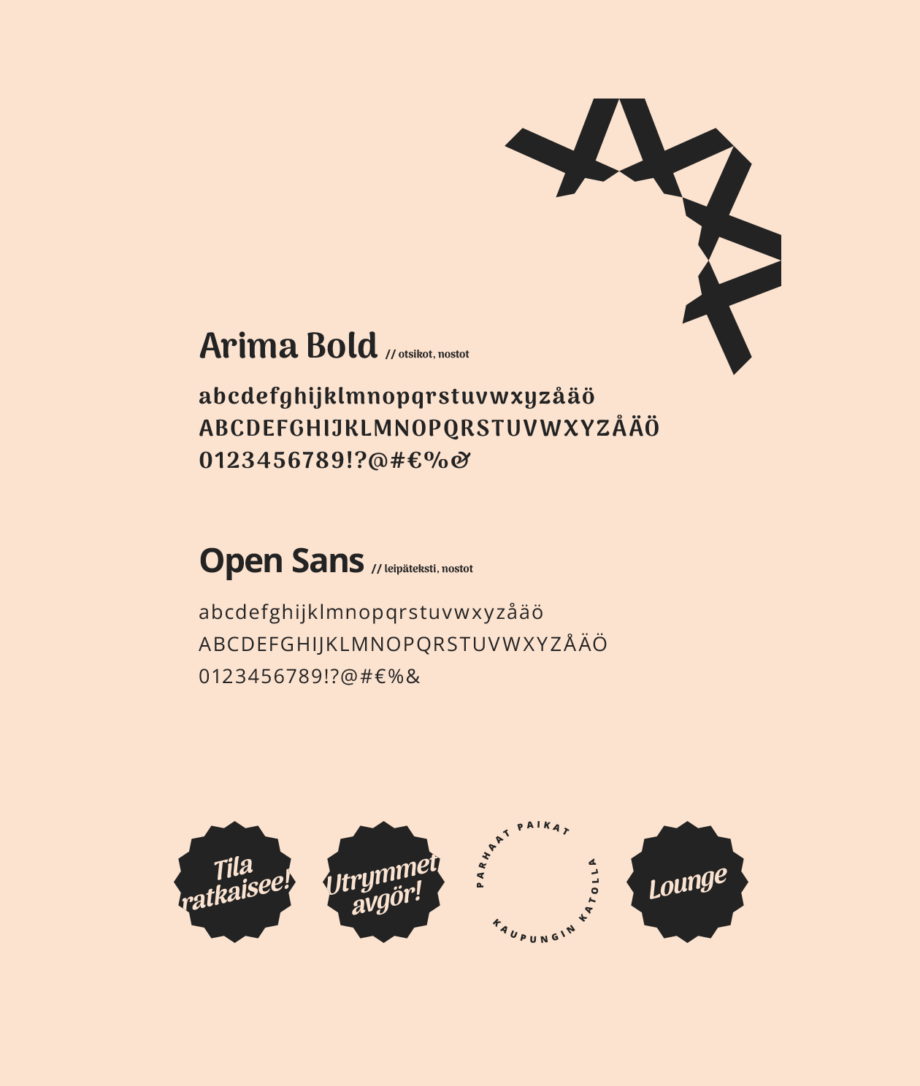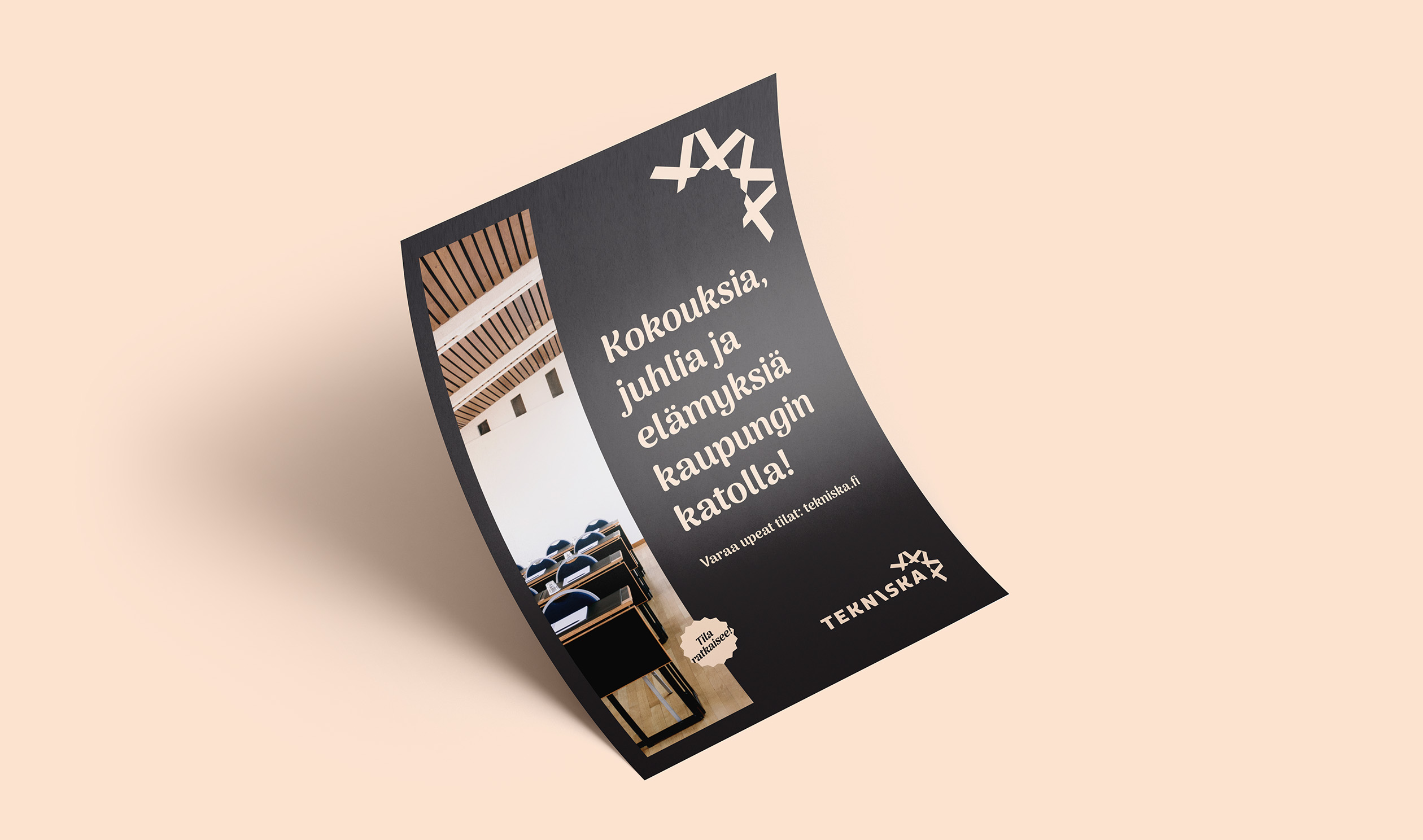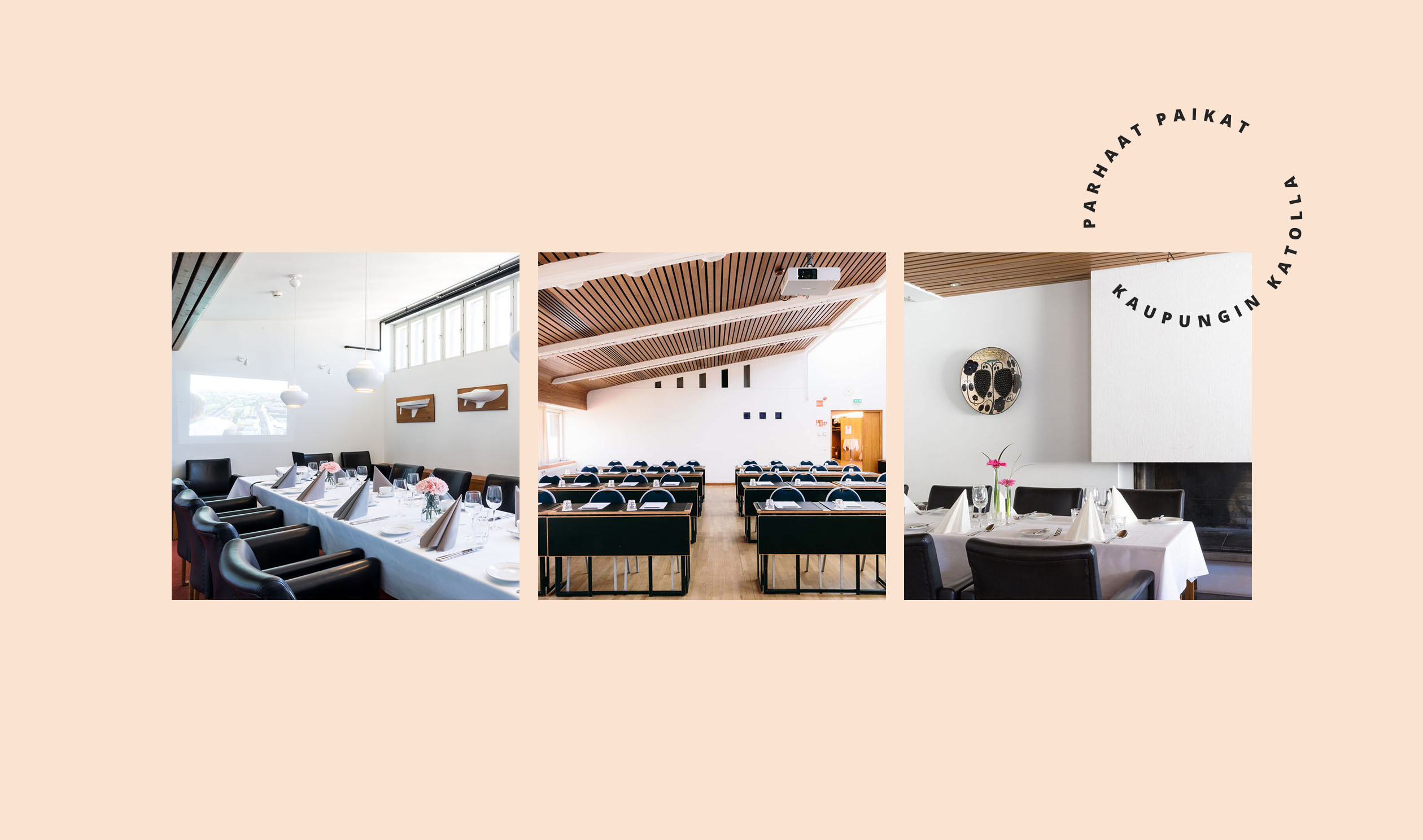 A more diverse customer base
One of the goals of renewing the identity was to support the diversification of the visitor base. Before the renewal, the facilities were nearly exclusively used by members of Tekniska Föreningen in Finland (TFiF). The baseline for the design was to use the visual identity to change the image from a technical one to a more approachable and sophisticated one.
The name Tekniska salit – Tekniska salar was changed to the shorter form Tekniska. However, the bilingualism that conveys the spirit of Tekniska was subtly included. Therefore, some of the elements and materials have been made in both Finnish and Swedish.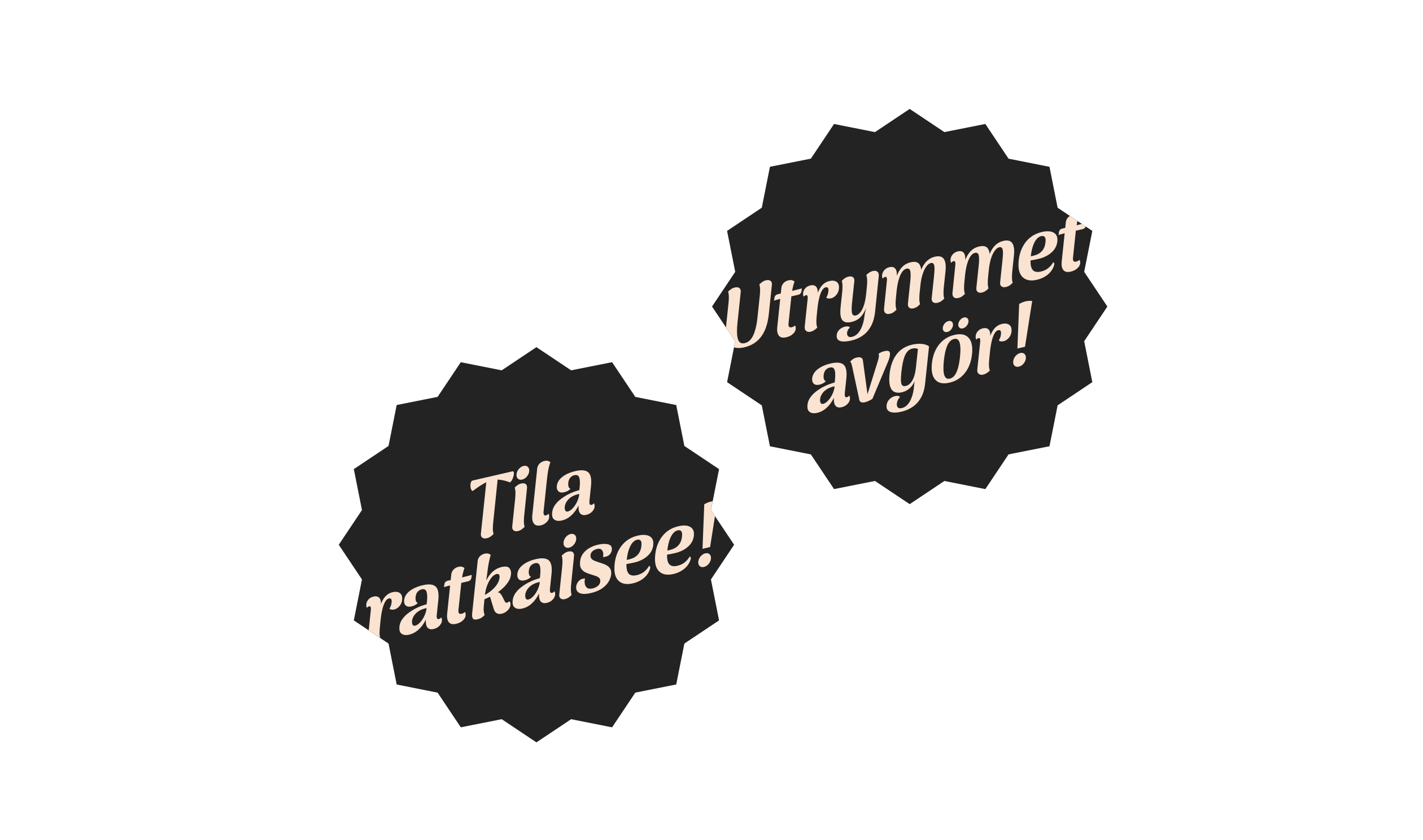 The name carries history
History inspired the emblem, whose visual form is also used as a graphic element. In the graphic element, the idiom of the gears from the former look can be seen – in a more refined and stylized form. References to the gift rosary can be spotted as well.
In addition to the visual identity, an online service with a new look has been planned and implemented for Tekniska. The starting point of the design was to highlight the facilities and their adaptability as well as other services offered on the website. Another important goal was to guide customers to get in touch, so the design focused on smooth communication – both visually and functionally.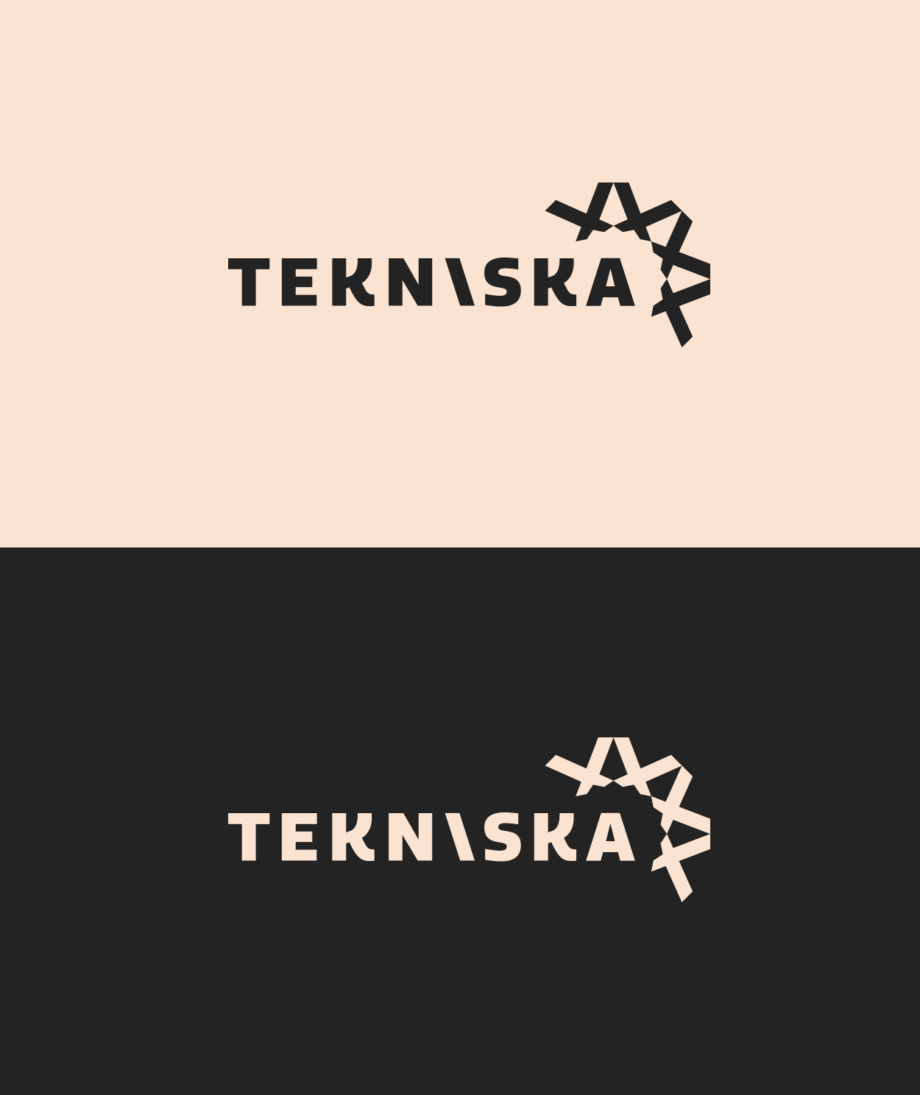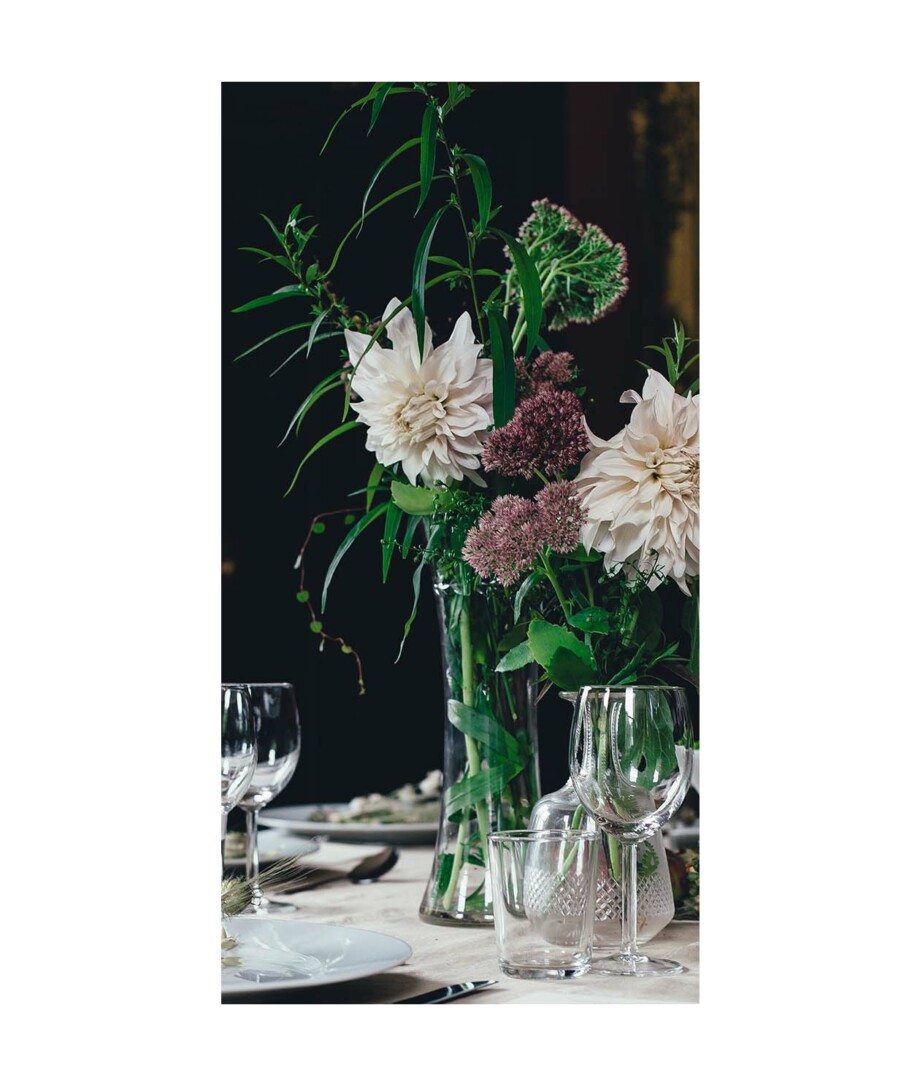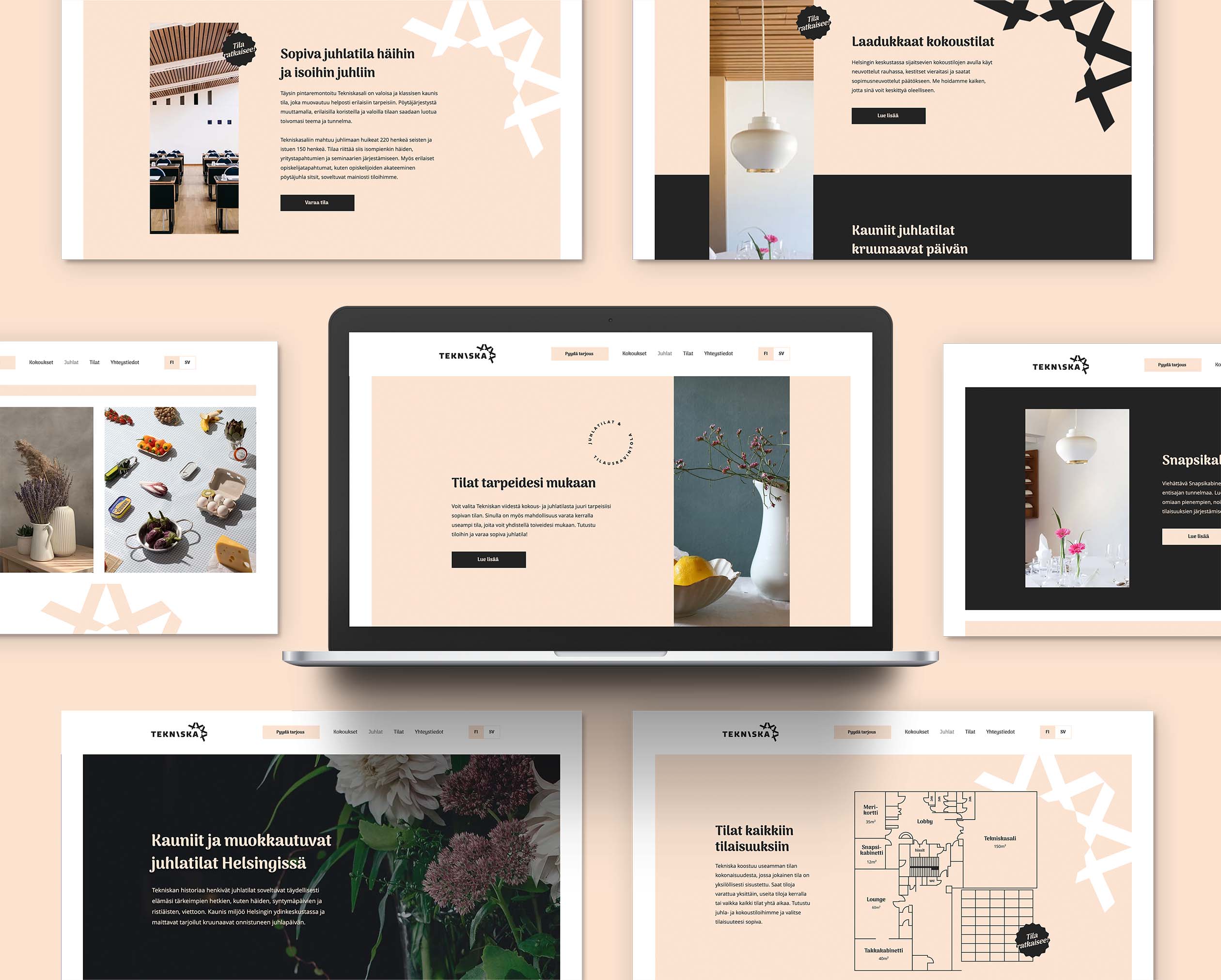 Tekniska's facilities are stylish and so is the renewed visual identity. We are very satisfied with how the look was brought to the website and all sales and marketing material. We believe that Tekniska will gain new friends and costumers with the spirit of the place and the versatile possibilities being better highlighted across marketing initiatives.

Ville-Eemeli Junnola, Marketing Manager (Restel Event Restaurant)