Bistro (t)raba is a restaurant at the Dance House Helsinki, located in a well-known culture facility Cable Factory. (t)raba is a combination of creative vibes and an Italian-inspired New York kitchen. We designed (t)raba's visual identity and adapted it to their website, all the point-of-sale materials in the restaurant, print materials, as well as digital marketing. We also planned and carried out the photo shoots.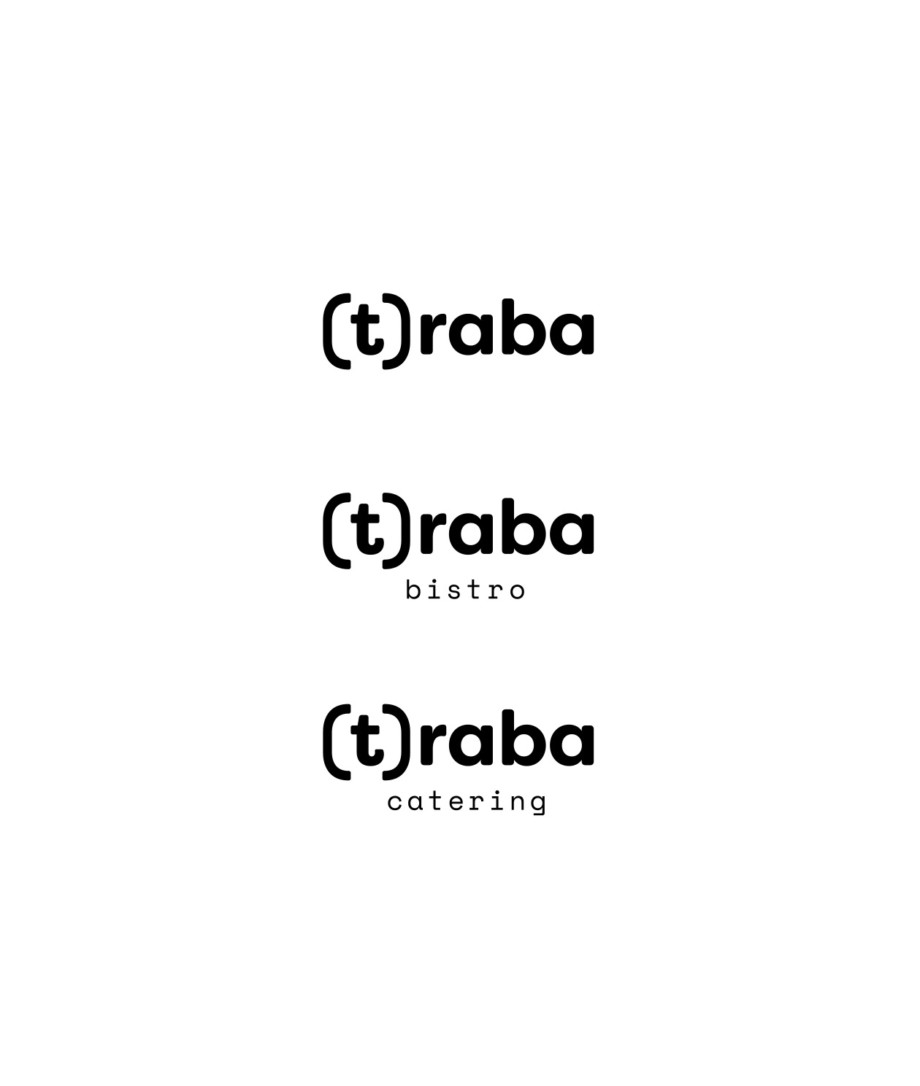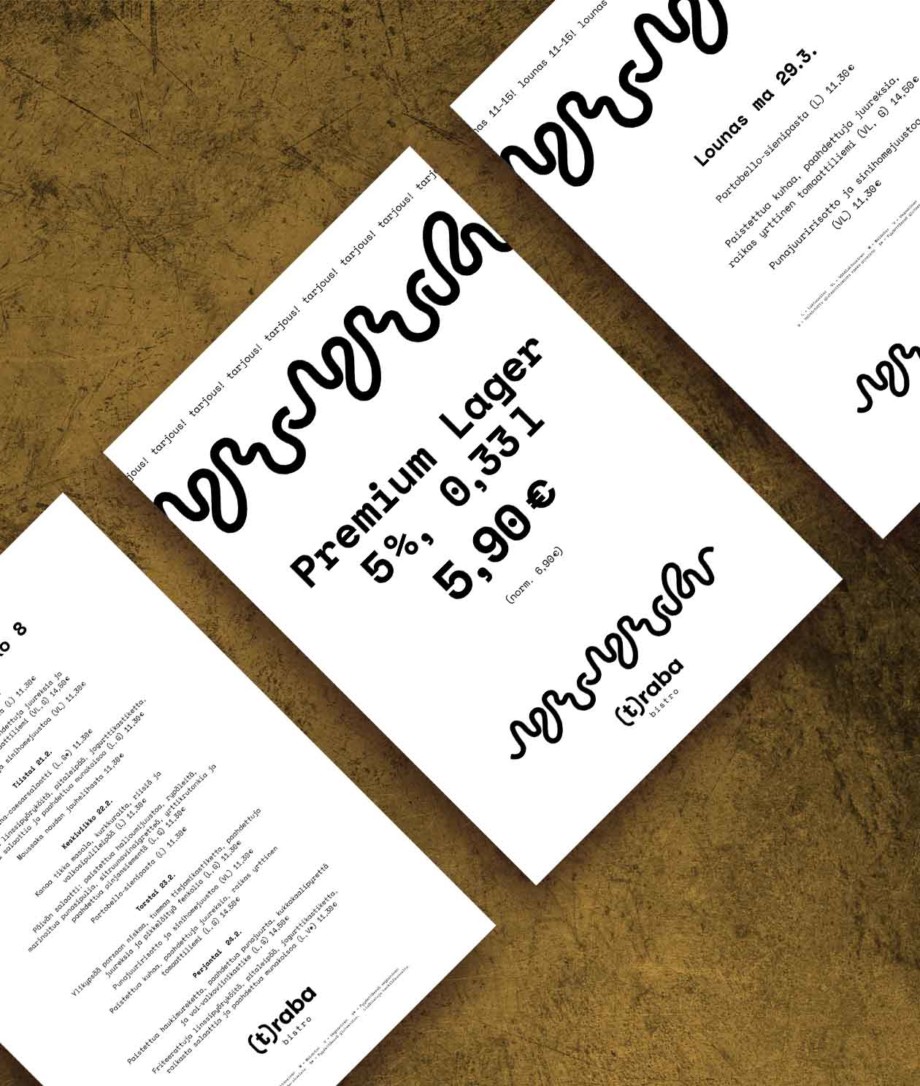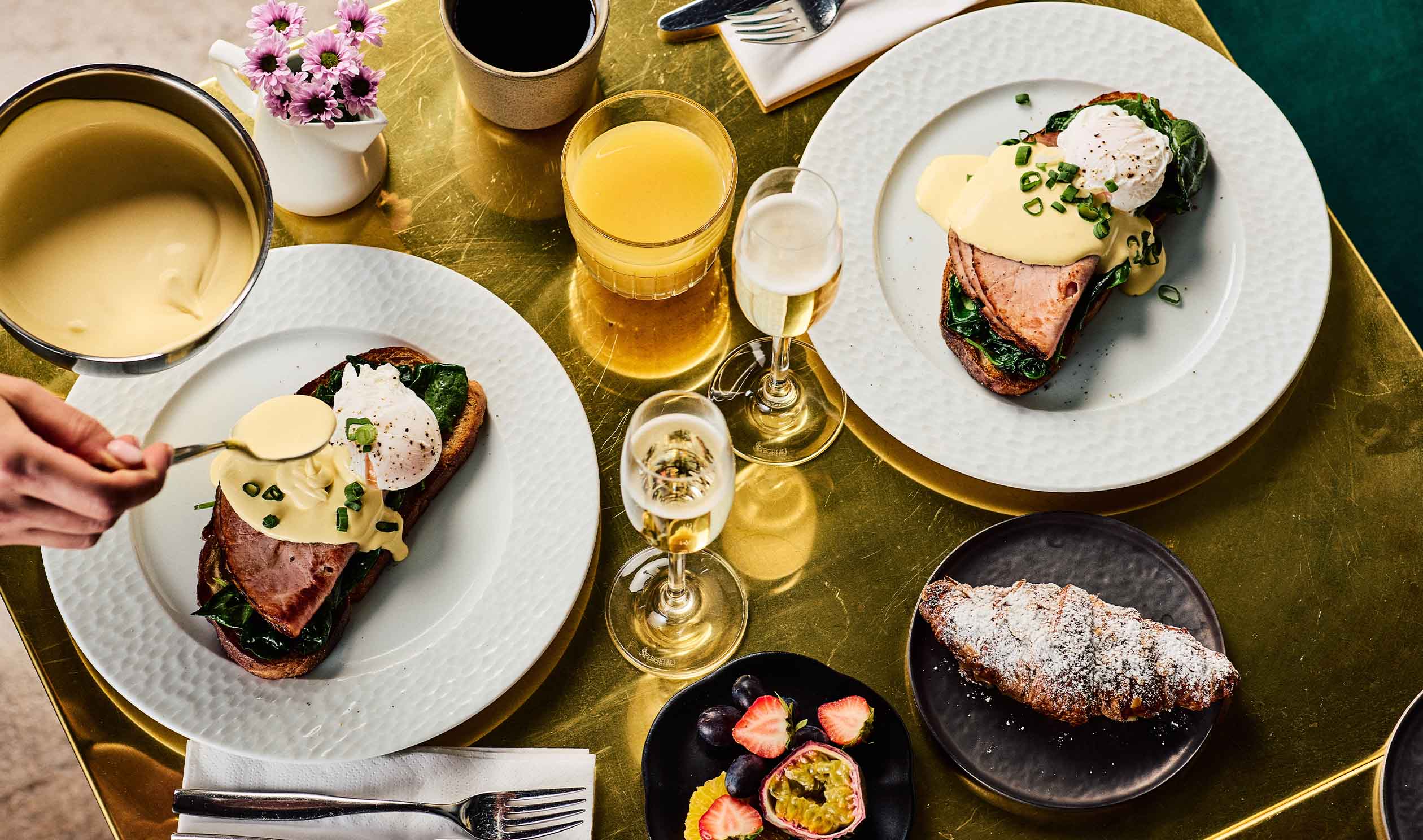 Dance and historical character of the building as inspiration
Industrial roughness, distinct lines, exceptional height of the rooms, and lightness characterize the architecture at the (t)raba hall, the Dance House, and the Cable Factory. These features also form the basis of the visual identity of (t)raba.
The CVI (Corporate Visual Identity) has elements from both the restaurant's interior design and the history of the building. The modern dance movement and artistic experience are presented in a playful but stylish way in the visual result.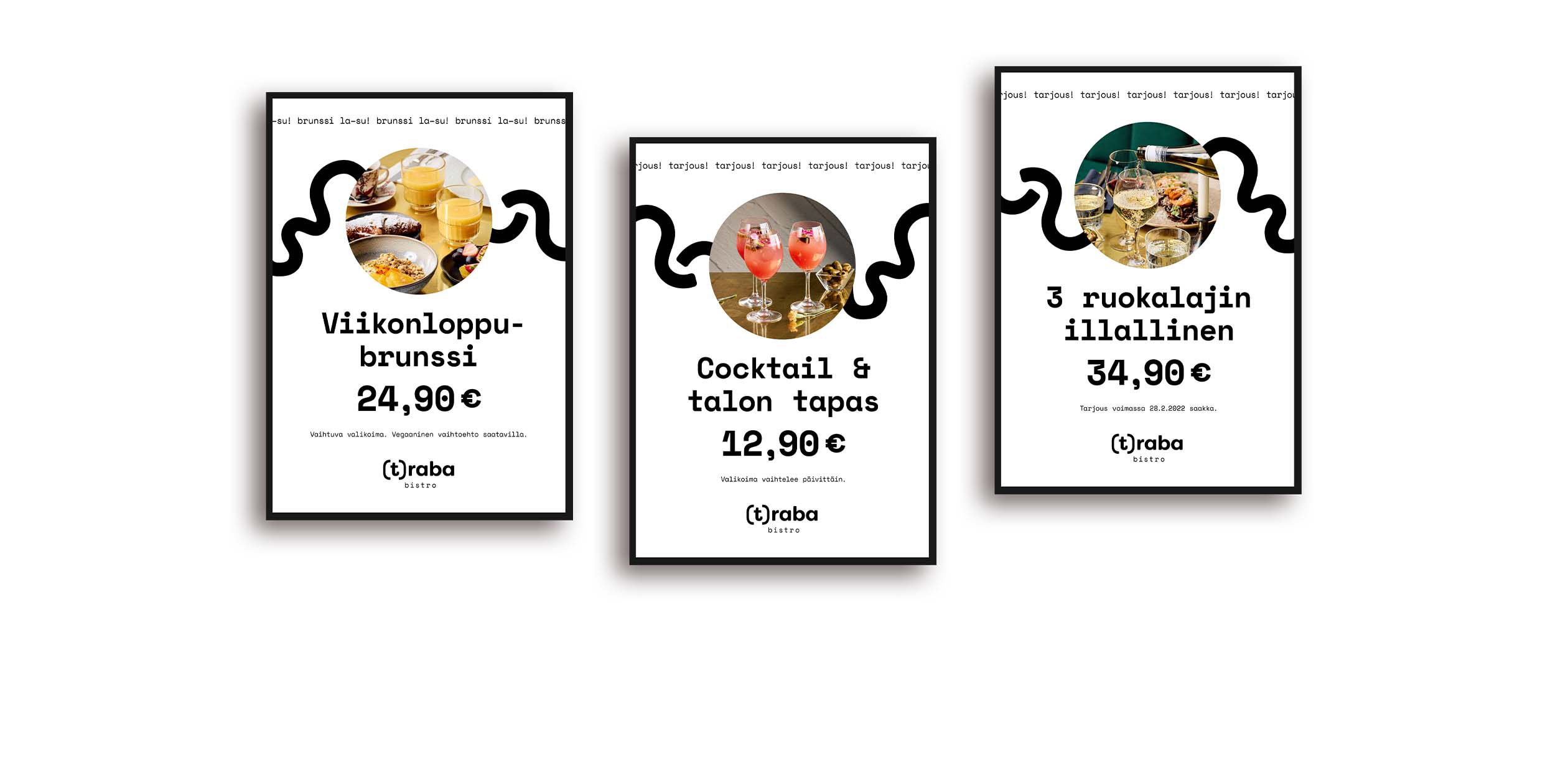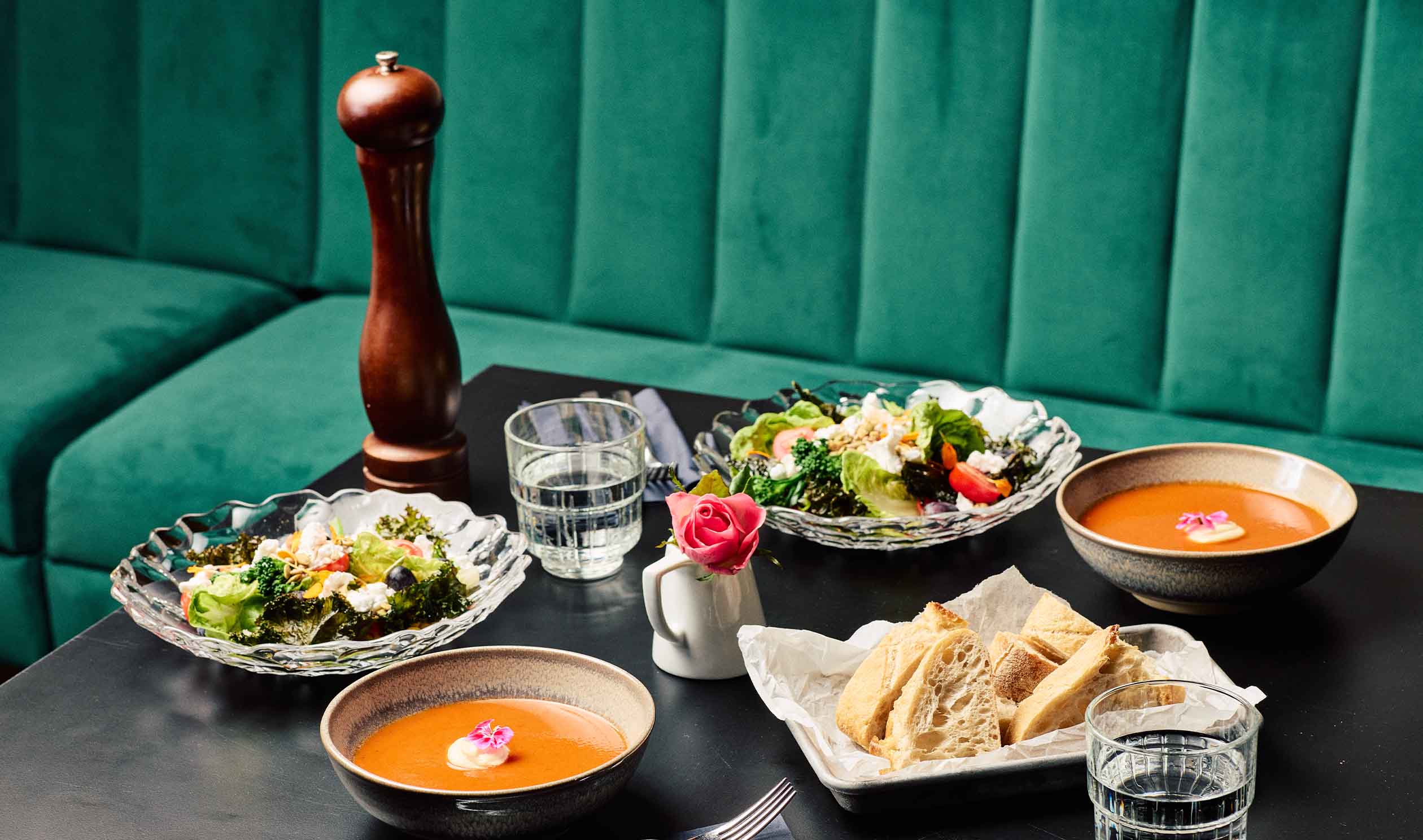 Graphic elements resembling choreography
The black and white moving line shape – the central element of the CVI – was also inspired by the interior design. It got its shape from the profile of a curtain-like ceiling light in the restaurant hall. This graphic element can also be seen as a piece of choreography of modern dance. 
This element dances along in many of the marketing materials of the restaurant, screens, printed materials, and website.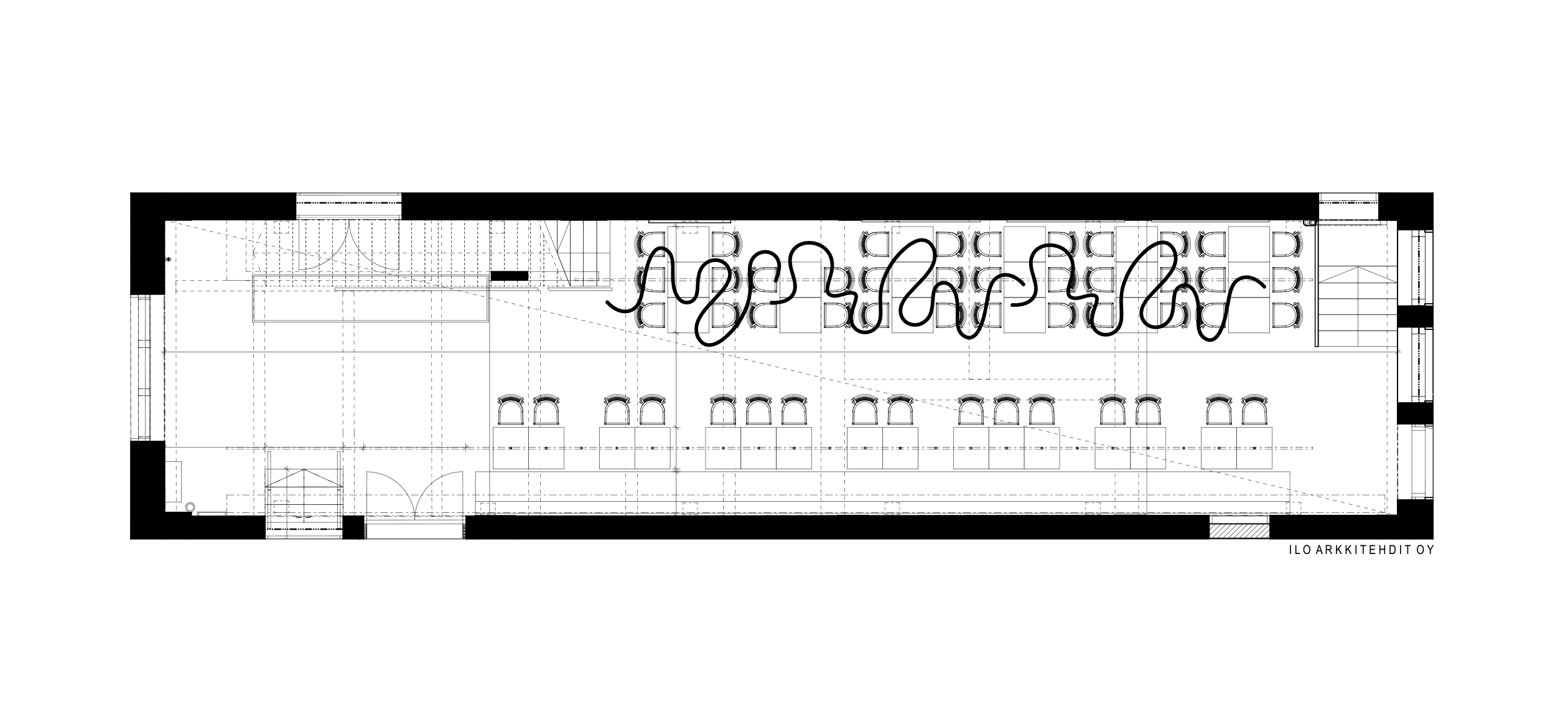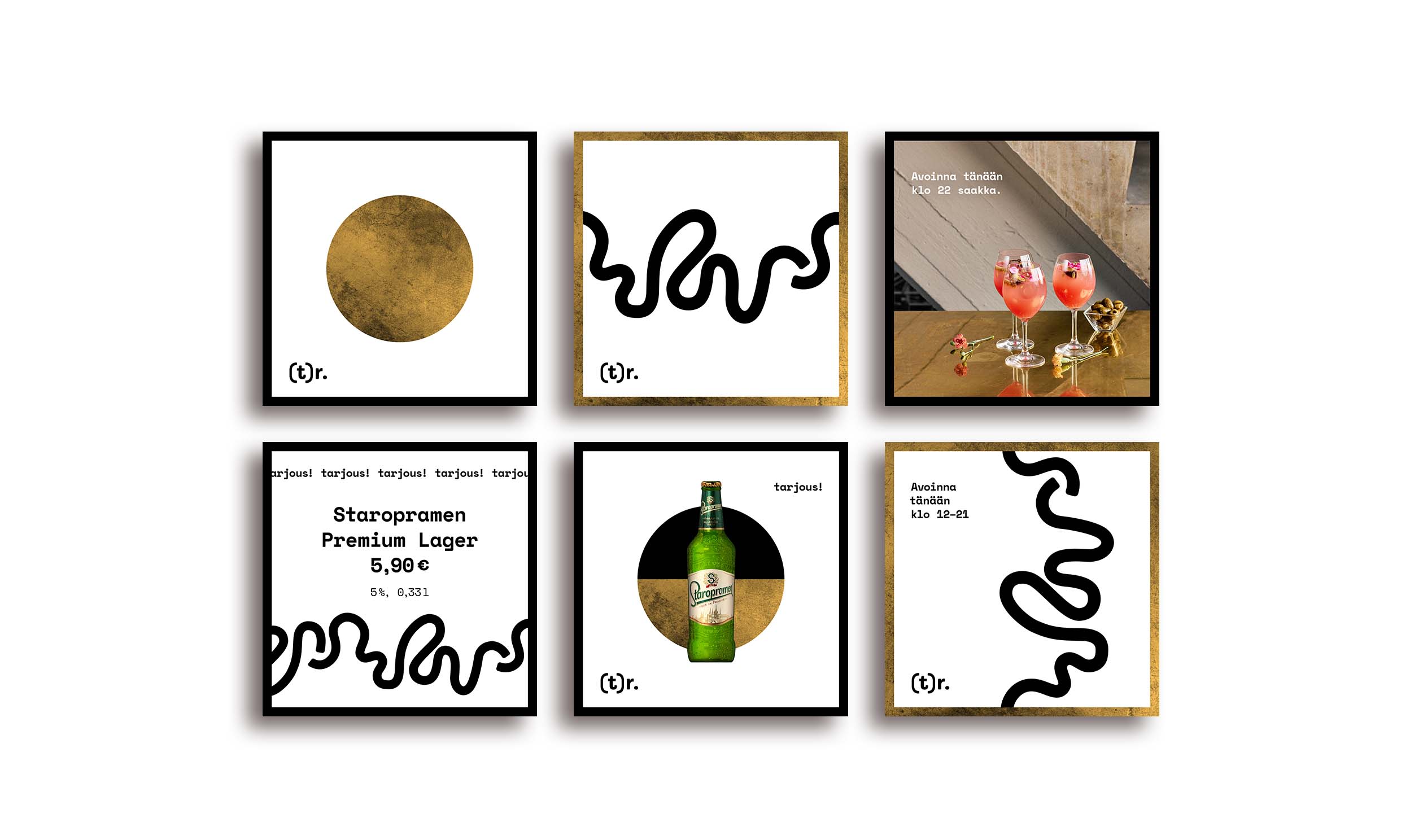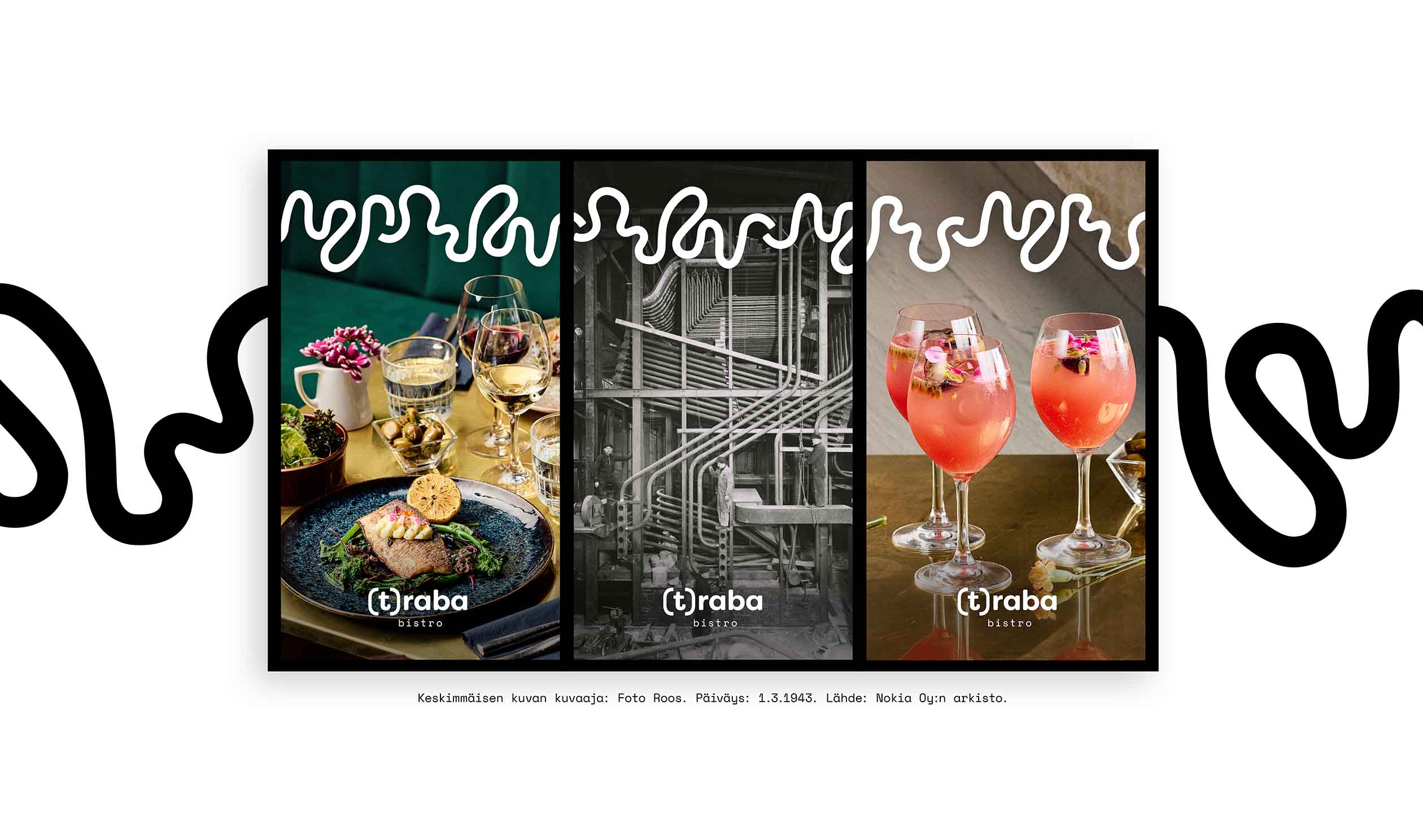 Increasing awareness through digital marketing
At the time of (t)raba's grand opening, we planned and implemented a campaign for market launch. The main aim was to increase the awareness of the new restaurant among consumers and businesses close to the Cable Factory. We also planned materials for continuous digital marketing, which supported both raising awareness and attractiveness, while also creating demand for the restaurant services.