In a time where social media is constantly growing and Virtual Reality slowly becomes less and less like a sci-fi dream, it's almost surprising that e-mail marketing still works. But it does. It very much does.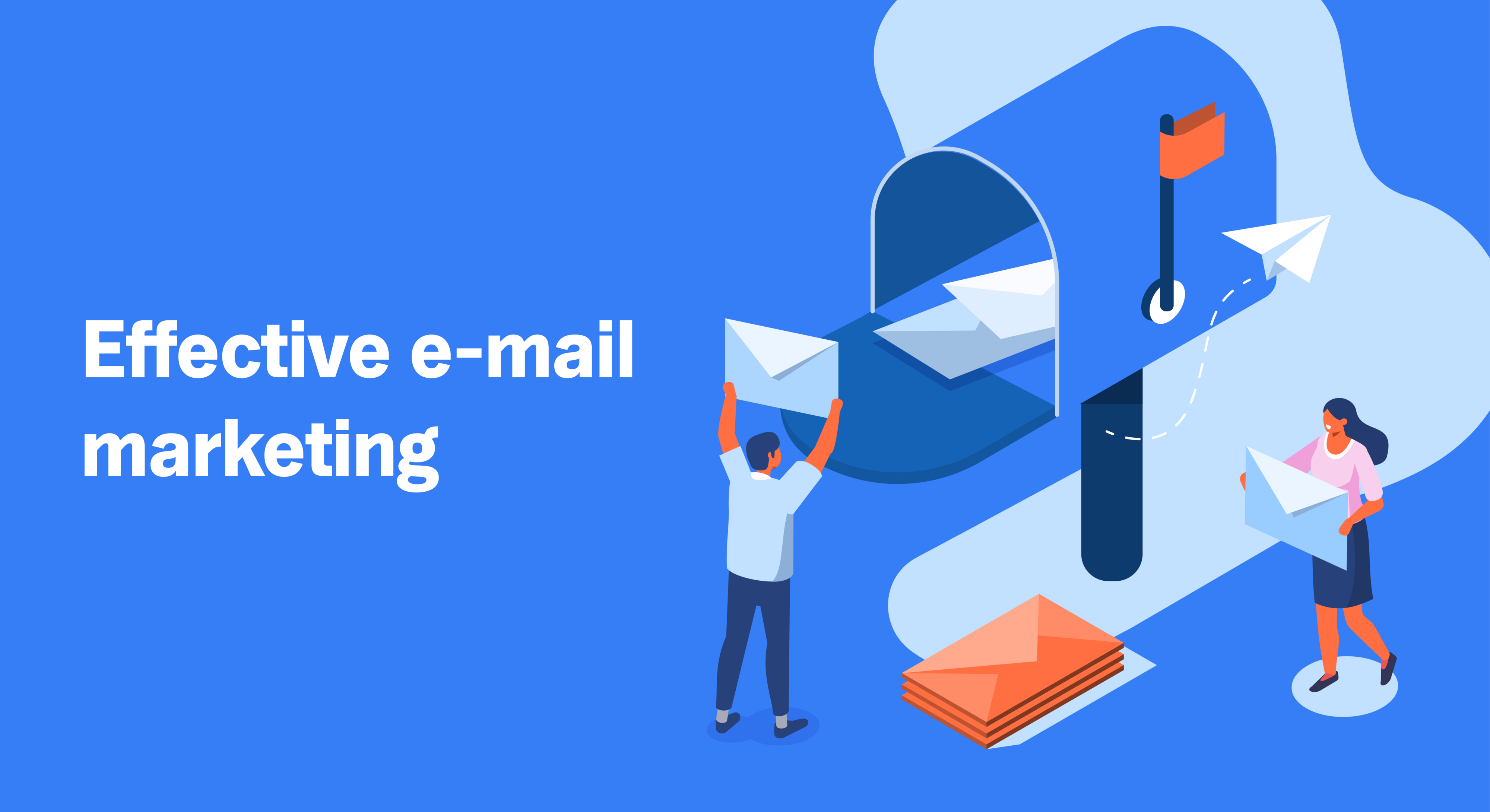 In fact, e-mail is actually one of the most effective digital marketing tools at your disposal. With more than 2.5 billion potential recipients across the globe (that's more than TikTok and Instagram combined), the reach has endless potential.
E-mail marketing is still the way to go
There's only a very slim chance that your customers do not check their e-mail inbox regularly. But that's not the only reason to employ e-mail marketing. Because if you're looking for commercial communication opportunities, e-mail marketing is your best friend. Studies show that it is in the e-mail inbox that users prefer to receive commercial messages – and less on, for instance, social media.

The effective automation flow
A major advantage of e-mail marketing is that most of it can be setup to operate automatically. This helps you personalize your e-mail marketing without demanding more resources than necessary. A personal automation flow helps you send out the right e-mails to the right customers, increasing your chance of heightened engagement.
If the content in the e-mail relates to exactly the point at which the receiver is in their customer journey, you also increase the chance of them reacting to the content.
In total, there's plenty of reasons to get your e-mail marketing in order, so the good leads are converted to satisfied customers. To make everything work, however, it is important to avoid a handful of pitfalls. We'll give you a quick overview of some of the things that could hinder your e-mail marketing potential.

1. You don't have a goal with your e-mail marketing
atives is not just important in e-mail marketing – but in all forms of marketing. When you know your goals, it makes it easier to:
– identify your target audience
– find the right content
– make a coherent newsletter
Therefore, let the goal be the first step. Do you often make new products or services you want to promote? Do you want to share knowledge and expertise – or is the goal simply to stay at the top of their mind?

2. You haven't clarified the point to the receiver
It's one thing that you as a sender know the main goal of the newsletter. That's crucial. But in order to be successful, your audience needs to understand the value of your newsletters. Right from the beginning.
Make it clear what they gain from subscribing to your e-mail marketing. Present the overall value in the subscription box, use simple and unambiguous subject fields, and briefly present the content in the top of every newsletter. That way, you ensure that your receivers never feel tricked or misled.

3. You're focusing too much on sales
Despite e-mail marketing being the "safest" space for commercial communication, that doesn't mean that you can turn the sales pitch up to eleven. Especially not if the receiver is only at the beginning of the customer journey.
Your newsletter should first and foremost consist of informative content that provides value.
Well written blog posts, interesting news or useful guides. Then you can strategically place the sales-oriented content, so you increase your chances of conversion – without driving them away.

4. You haven't made it personal enough
Your newsletter shouldn't be written like a magazine. The advantage of e-mail marketing is that you have the opportunity to communicate at eye level with your receivers. To make them feel like they've received a personal e-mail from you.
So, turn down the complex marketing language – and turn up the personality. Name the sender, so it isn't just your company that's behind the newsletter. And keep the text short.

5. You still haven't done enough testing
Ultimately, there's only one way to find out what works best for you: test, test, and test. Try different strategies, evaluate the performance of your newsletters and lastly adjust accordingly.
Use split-tests if your e-mail marketing automation software allows it (most do): try different subject fields or even different senders – and use what works the best.